AAI Guide Liz Daily began working for the institute this spring after returning from a splitboard ski trip to Chamonix, France. The following blog was reprinted from Teton Gravity Research:
____________________________________________________
As of three months ago my life has turned into an utter maelstrom of events and obligations. When I arrived to Chamonix mid March the snow was dwindling and summer seemed like it was right around the corner. Then what do you know, a MASSIVE influx of snow and fog rolled in for the entire month of April and we were shredding pow everyday. Verbier was off the hook, we were the only people on the Jumbo and to the top of Mont Fort a couple times. Apparently Switzerland doesn't ski after April 1st. That's fine with me.
Gang bang on the backside of Mont Fort. I'm the only splitboarder.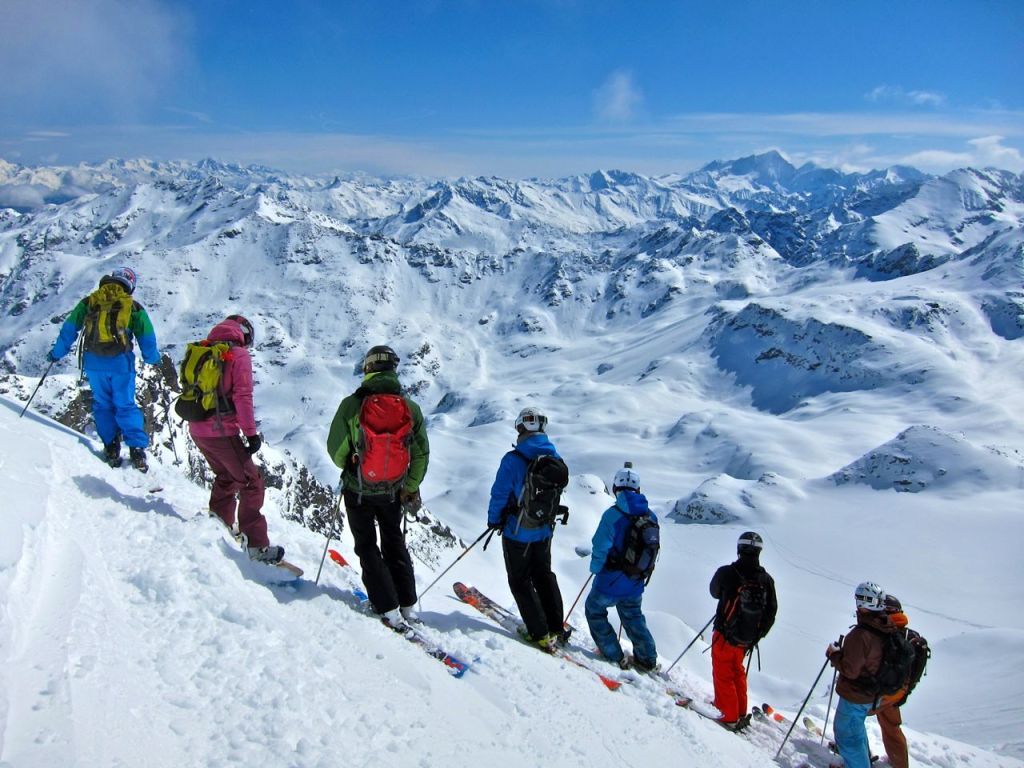 Jamie Bond photo
Glacier de Nantillon.

Killer Cosmique Pow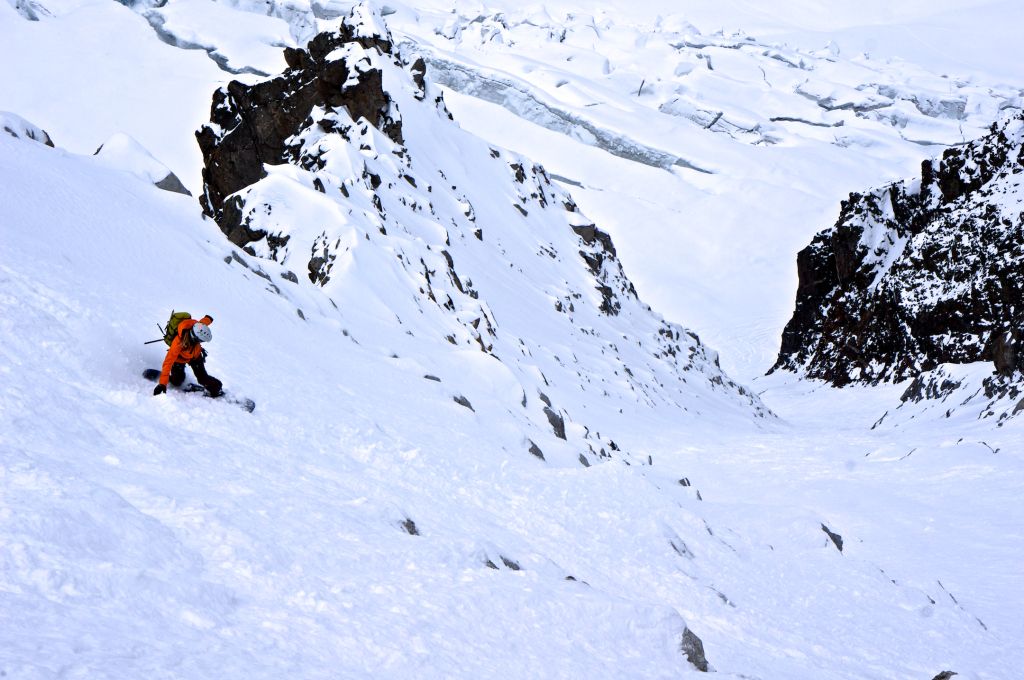 Davide De Masi Photo
Maria De Bari came to visit after she CRUSHED in the Verbier Extreme!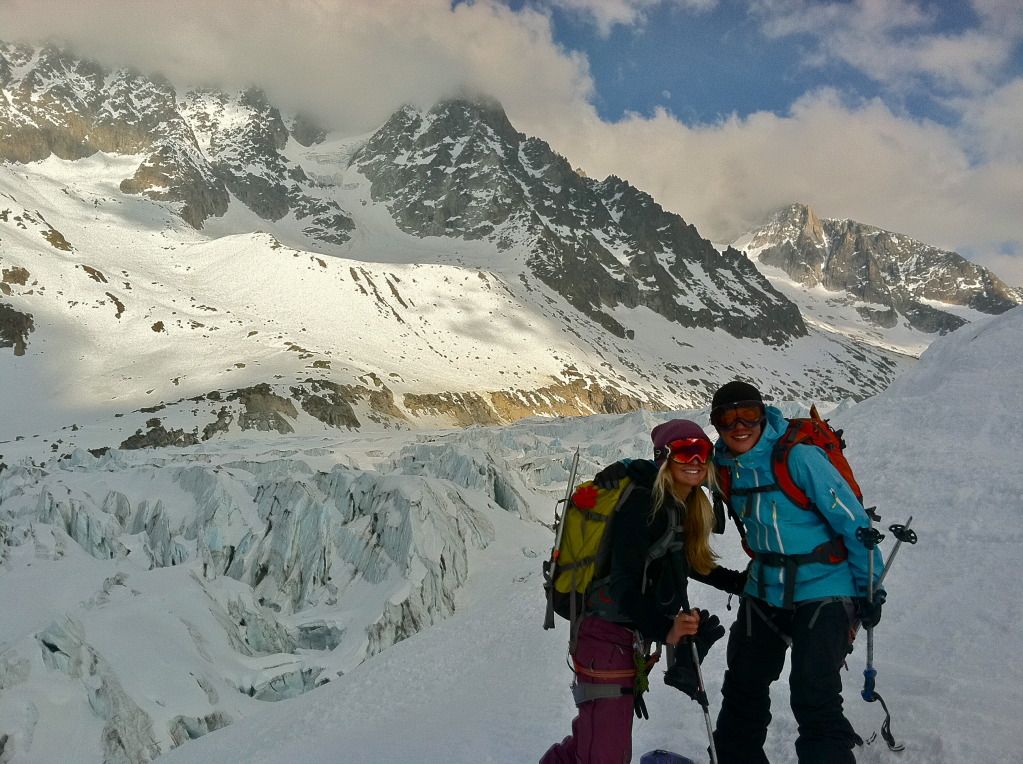 After endless days of bottomless pow we needed some sun, so we went to Les Calanques for climbs. This was a five pitch climb called Eau and Vide. It's only accessible by boat or rappel. Super fun 6a pitches.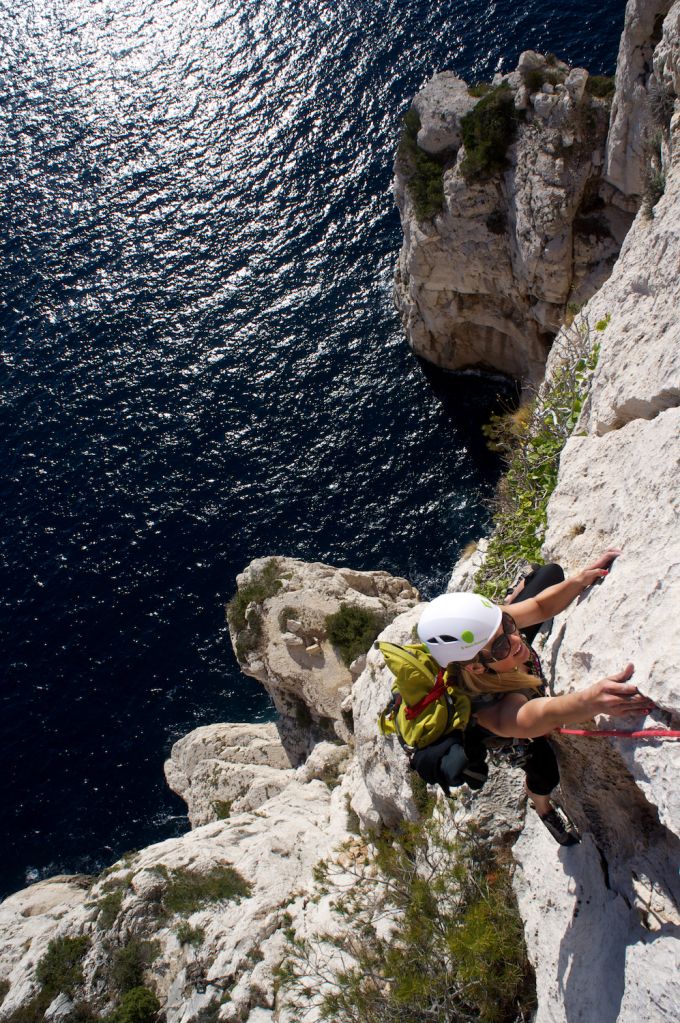 It's SO beautiful here!!!!! PARADIS!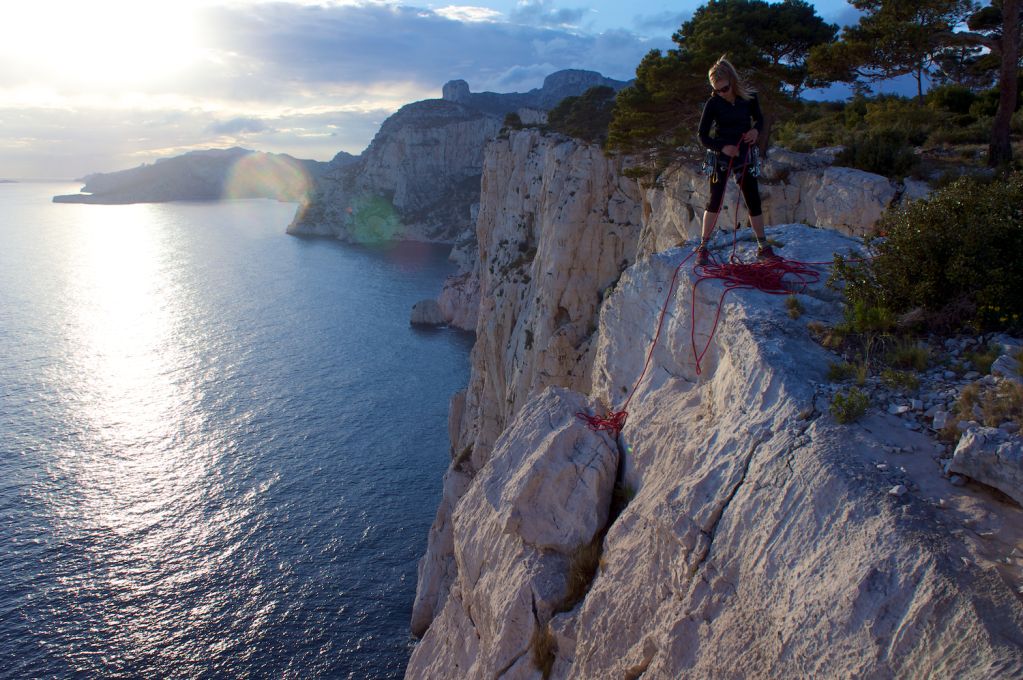 I flew into SLC then had two days to completely move out of my house and drive 14 hours to Leavenworth, Wa to start almost a month of guide training for American Alpine Institute. Three and a half weeks of super intensive training in the bush. As I'm driving I find a funny looking red oval on the back of my arm and Dave told me it was Lyme disease! I broke down, super stressed out, I went into an Urgent Care and sure enough I had the Lyme. I got some antibiotics and was able to rid myself of that nasty crap.
There was six of us in training and we had the most epic weather EVAR!!! Our first trip we headed to Mt. Baker to climb the N. Ridge. I decided not to bring my snowboard boots because my pack was already like 80 lbs so I rode in plastic mountaineering boots with no ankle support. My feet felt like they were going to snap right off. A team of three of us practiced riding down the Coleman glacier roped up with big packs on. It was the hardest snowboarding I've ever done! The rope is constantly getting all tangled around each person. I had to do a 360 on the end of the rope to untangle myself before it almost cut my tit off and made me fall into a crevasse.
Good thing we know how to do crevasse rescue!
Liberty Bell, Wa Pass
Everett's bindings tore out before the trip so he wore his Scarpa AT boots in a splitboard, with splitboard bindings and had never snowboarded before! Killing it.
We dug a 20 ft. hole by the Mirkwood camp on Mt. Baker for water. There's also a shitter in the woods that AAI drops off there. I had no idea these resources existed! Go get some glacier water and take a leisure poo as you watch the sun set over the Cascades! YAY!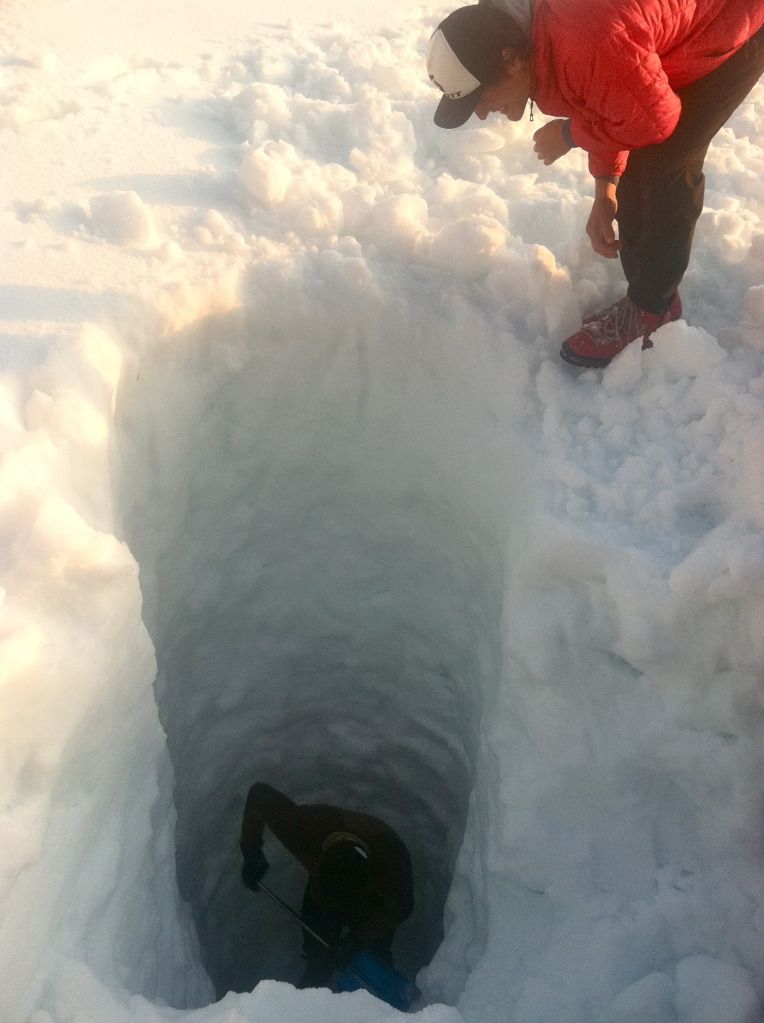 I'll be designing my own courses at AAI out of Bellingham, Washington, combining splitboarding and alpine climbing. They will probably start running next spring. The trips will be from 3-5 days, probably trips up Silver Star, Liberty Bell, the Early Winter Spires or Forbidden Peak. The trips will involve backcountry shreddage, multi-pitch rock climbing, and climbing a multi-pitch alpine route and snowboarding down. I'm also hoping to be doing some backcountry steep couloir clinics and maybe some Cascade volcano trips.
Contact AAI at (360) 671-1505 for inquiries!!! COME SHRED WITH ME!!!!!!
--Liz Daily, AAI Instructor and Guide