A couple of weeks ago me and a POSSE of boys decided to tackle Little Tahoma. It turns out Little Tahoma, ain't so little. At 11,143 ft it is the third tallest peak in Washington but it is dwarfed by Rainier by it's side. We decided to rename it Medium Tahoma. It has a sick, mildly steep northeast face that is about 2,000 feet long and 45 degrees at the top, mellowing out shortly thereafter. Since I started guiding with the senior guides in Denali still I was loaded with work and was STOKED to get some time off to shred. I was in party mode on this climb, hence my party attire.
We parked at the Summerland trailhead in Rainier NP. We hiked about 3 miles in where we gained about 500 feet on soft red cedar bark, boy that was nice. We got to snow after a couple hours and put on our skins.
Climbing a total of about 7,000 feet "Little" Tahoma was actually a pretty big day. Bigger than doing Mt. Baker in a day. We got about 6,500 feet of shreddage in.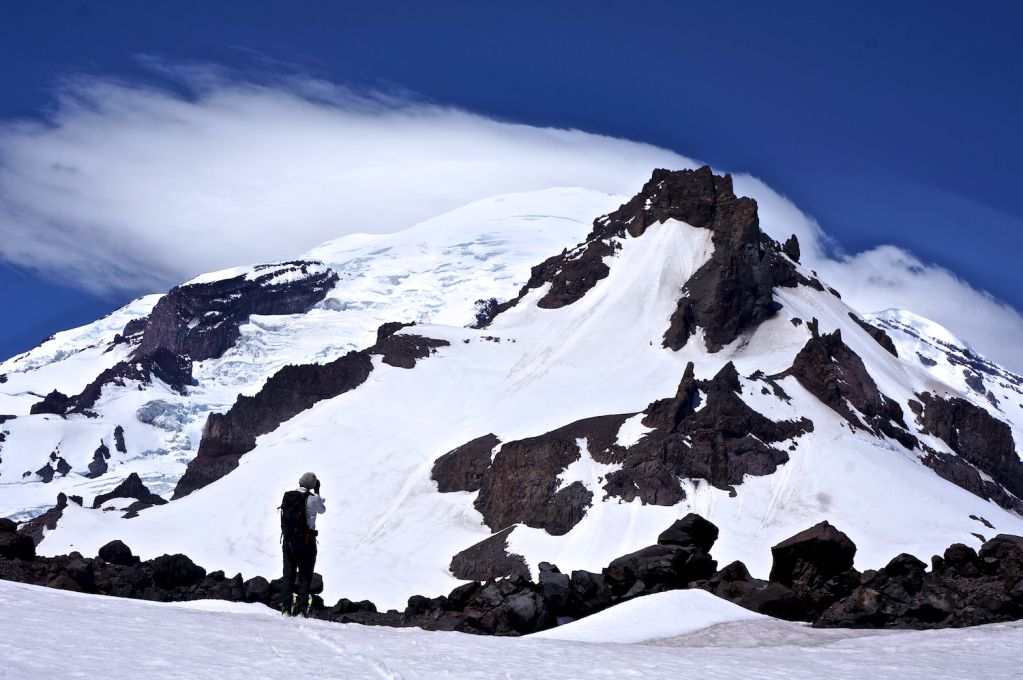 5.7 move to get to the summit. Super chossy nightmare.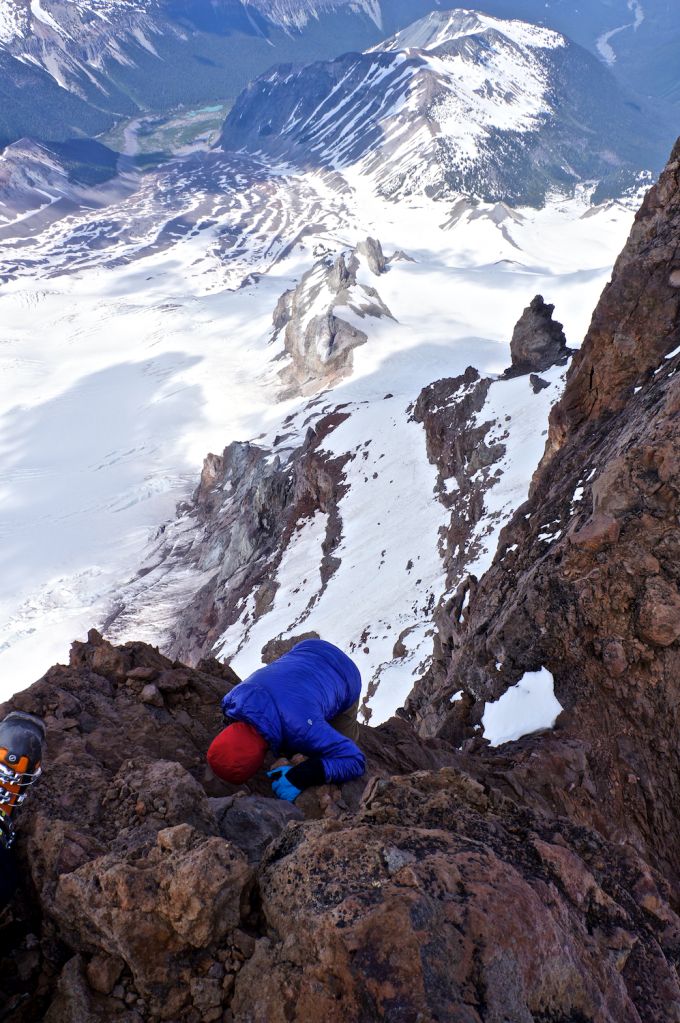 Summit shot

The lower portion of the face.
The rest of the ski was awesome. A really direct descent with fun hits, bowls and a nice steep face.
--Liz Daley, AAI Instructor and Guide